[We are a local repair company] We respond quickly to computer repairs in Saijo City.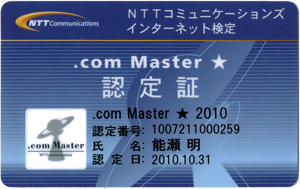 Akira Nose, Representative Director of ICT Business Supporter Co., Ltd., is a dot com master and single star certified by NTT Communications.
If you are in a hurry, please click on the phone number below to call us. (For smartphone users)
0897-47-7772 09032224821
If you are using a smartphone, please use the button below to "add friends".

If you are using a computer, please scan the QR code below with your smartphone.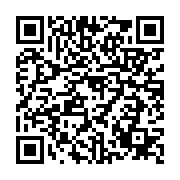 We will visit and accept your request as soon as possible. (As soon as it is available, even if it is not, it depends on the availability)
Almost 100% of data will be restored. (Excluding severe hard disk failure)
We will repair your computer within the same day at the earliest. (Within one week even if parts are used)
If you repair it at the manufacturer or major retail store, the repair period will be 1 to 2 weeks, all data will be erased, and the cost will be at least 50,000 yen.
Additionally, national chain repair companies tend to have higher prices.
We believe that you will be satisfied if you do some research and finally contact us.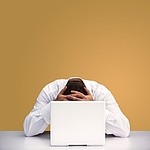 Email, or call(0897-47-7772)Please contact me in .
The basic repair fee is 11,000 yen. If parts need to be added or replaced, we will obtain the customer's approval before proceeding with the work.
Past repair results of PC repair in Saijo City, etc.
Repair of a computer that does not start (Saijo City)
HDD/SSD replacement environment set as is
After protecting the environment and data, we will replace the HDD/SSD and repair the system.
Disassembly, parts replacement/removal 6,600 yen + HDD copy work 11,000 yen + data restoration after copying 22,000 yen + parts fee (1TB HDD 8,800 yen) = 48,400 yen
This is a blog post where the work was carried out.
NEC ValueStar VW770/L PC-VW770LS6R overhaul, hard disk replacement
Repair of a computer that is running slowly (Saijo City)
Virus check and memory added Basic fee 11,000 yen + additional memory 3,300 yen + memory fee 3,300 → total 17,600 yenMy virus software was expired, so I checked and removed the virus. We updated the OS (basic software), added memory, and were concerned about the sound of the hard disk, so we installed free hard disk monitoring software.
Repair of a computer that cannot view DVDs (Saijo City)
Latest DVD codec addition Basic fee 11,000 yen + software installation 3,300 yen = 14,400 yenI wasn't able to watch the latest DVDs, so I installed additional software.
Add network
Configure the network with PLC Basic fee 11,000 yen + network setting 8,800 yen + PLC 15,000 yen + → total 34,800 yenBecause the house is made of steel, wireless LAN cannot be used, so a network is configured using a PLC (device that configures a network using a power circuit).
Replacement and repair of computer graphics board (Saijo City)
Replace graphic board with new board Basic fee 11,000 yen + Graphic board 4,400 yen + Labor fee 3,300 yen → Total 18,700 yenThe display on the monitor was distorted and I couldn't see it after a while.Since it was a workstation, I prepared several graphics boards and visited. After replacing the graphics board, it started displaying normally.
Computer failure, hard disk removed (Saijo City)
He said that his computer screen suddenly became invisible, and when he investigated, he found that the backlight of the LCD screen was out. Since the computer was old, they wanted to be able to remove the hard disk containing data and use it without having to repair it.
Take out the hard disk, put it in the hard disk case, and hand it over.
Basic fee 11,000 yen + hard disk case fee 3,300 yen + drive replacement 5,500 yen → total 19,800 yen
Price list for computer repair in Saijo City
In addition to the basic visit setting fee of 11,000 yen, we will charge the following work fees, replacement of parts, and additions if necessary.
Internet/network related
Internet connection settings
6,600 yen
Wireless LAN settings
6,600 yen
Add connected device
3,300 yen
Browser initial settings
3,300 yen
Wireless LAN security settings
6,600 yen
Line fault diagnosis fee
5,500 yen
Email account settings
3,300 yen
Email address acquisition agency
3,300 yen
Home network construction fee
19,800 yen
Add home network equipment
3,300 yen
File sharing settings
11,000 yen
Add file sharing device
3,300 yen
Internet/email troubleshooting
16,500 yen
Security related
virus removal
8,800 yen
Data and settings protection options
8,800 yen
Pop-up billing screen removed
16,500 yen
Antivirus software installation
5,500 yen
Virus + spyware search
2,200 yen
Installed antivirus software settings
1,100 yen
service pack installation
15,400 yen
router firmware update
5,500 yen
System/application related
Computer unpacking and installation (desktop)
6,480 yen
Computer unpacking and installation (notebook)
3,300 yen
OS initial settings
4,400 yen
User account addition settings
1,100 yen
Application installation
4,400 yen
Application uninstall
4,400 yen
OS/application update
2,200 yen
User registration agency
2,200 yen
Recovery from a situation where the PC does not start properly
14,300 yen
Data and settings protection options
7,700 yen
OS installation/recovery work
14,300 yen
Hard disk copy work (less than 320GB)
13,200 yen
Large capacity hard disk option (320GB or more)
6,600 yen
Data recovery after copying
12,100 yen
Create recovery disc
7,700 yen
Complete data erasure (on-site work)
22,000 yen
Hard disk partition settings
8,800 yen
System cleanup
8,800 yen
Other system troubleshooting
12,100 yen
Peripheral equipment related
Peripheral device connection settings
6,600 yen
Home printer settings
6,600 yen
Unpacking and installation options
2,200 yen
Commercial printer settings
11,000 yen
Additional settings for print/scan functions
12,100 yen
Special printer settings
19,800 yen
TV tuner function settings
5,500 yen
Recording settings for TV programs, etc.
2,200 yen
Network attached storage (NAS) main unit settings
15,400 yen
Setting up a connection to network attached storage (NAS)
2,200 yen
Network camera connection settings
15,400 yen
Hardware related
Hard disk case installation
5,500 yen
motherboard replacement
13,200 yen
Driver change work options
8,800 yen
Memory installation/replacement
3,300 yen
LCD panel/inverter replacement


*Parts fee not included

13,200 yen
Internal drive replacement


*Parts fee not included

5,500 yen
Power supply unit replacement


*Parts fee not included

5,500 yen
parts replacement


*Parts fee not included

5,500 yen
driver change
3,300 yen
Removing parts
3,300 yen
Installing parts
3,300 yen
Hardware troubleshooting
12,100 yen
Repair your computer yourself in Saijo City
If you use your computer for a long time, it may take a long time to start up or become difficult to use. Also, obvious problems may occur, such as not starting or suddenly shutting down. Windows has been fairly stable since 2000. However, support for Windows 2000 was discontinued, Windows XP was discontinued in 2014, and Windows 7 was discontinued in 2020. I think most people are currently using Windows 10. If you are using Windows 8.1, please consider replacing it soon. Also, if you are using Windows 8.1, please consider migrating to Windows 10. Computers running Windows 8.1 will run Windows 10 in most cases and will be more comfortable.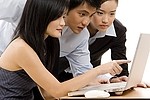 If you're having trouble with your computer, write down any warnings or errors that appear on your screen (if you can copy them, that's fine), and search the Internet to find a solution. Also, the manufacturer's website almost always has a support page. Therefore, if you download the appropriate file and install it according to the instructions, the problem will be resolved. It's now easy to try and find a solution yourself.
If you are using a smartphone, please use the button below to "add friends".